Executive Management Group
·
Multiple locations
·
Hybrid Remote
Clinical / Medical Director
We are currently seeking to strengthen our Executive Management Group by appointing outstanding clinical / care leader(s) to join us at KSS AHSN. Scroll down to view the full Job Description.

Job Title:      Medical Director
Salary: Up to circa £100,000 @ 1.0 WTE *
Hours:  Part-time / job-share applications welcomed and encouraged *
Contract: Fixed Term for 12 months, initially.  
It is anticipated that the post holder(s)will likely be appointed via NHS secondment for the initial  period and will ultimately transfer to KSS AHSN Terms of Employment.  
NB:  KSS AHSN is not an AfC / NHS employer
Location:   KSS AHSN works on a hybrid basis. The successful candidate is expected to be able to attend meetings within London and the Southeast geography

Base:   KSS AHSN's primary place of business is The Beehive, located in Gatwick / Crawley, West Sussex. Other normal places of work include our satellite sites located in Guildford and Brighton. Contractually,   your base will be KSS AHSN's primary place of business and other normal places of work (except home)
Reports to:  KSS AHSN Chief Executive Officer
Accountable to: KSS AHSN Board of Directors (* for the post holder who is in an executive role).

---
* NB: The position is open to health and care professionals of all relevant professional backgrounds. There is potential for a job-share arrangement which may result in a split of executive and non-executive responsibilities. It is anticipated that the post holder(s) will currently be working in a clinical, or care system leadership role.
---
Background
Kent Surrey Sussex AHSN (KSS AHSN) is the AHSN covering a geography which encompasses 4.7 million people within the Southeast of England. Our geography includes a large coastline, and coastal population; with affluence and poverty; with health and care challenges experienced by a growing elderly population, by international migrants, and by significant communities whose voices historically have not been heard.
We exist to transform lives and believe this is delivered by; understanding need at the front line of the receipt and delivery of care, through research and implementation of discovery, and through improvement and innovation. We work in partnership with industry, academia, the public and our three Integrated Care Systems (ICSs), acting as a guide and catalyst, and a facilitator of change. Our ambitions are to improve health and care outcomes and to support economic growth, through facilitating system-wide change. We believe digital and information availability are important enablers and whilst this is an important part of our work, this is not all that we do. We fundamentally believe that better health and care outcomes should be both acceptable and accessible to everyone. It is our job to ensure that pathways are formed and in place which allow anybody, from any part of our society, to benefit from those outcomes.
Academic Health Science Networks (AHSNs) serve to connect partners from academia, NHS and local authority staff, patients and the public, and industry. The AHSN Network's purpose is to accelerate the process of innovation and facilitate the uptake and spread of new care that; delivers more and better outcomes, supports the workforce, and generates economic growth. There are 15 AHSNs across England, that work together, collaboratively, to achieve greater impact from their own local programmes and also to achieve faster scale uptake. Our work is funded by NHS England, with additional commissions that support patient safety (NHS Improvement) and our industry focus (Office for Life Sciences). All 15 AHSNs work locally, but together, to deliver a nationwide offer.
Our programmes also focus on local health priorities; as set by ICSs and coincide with NHSE Core20PLUS5 ambition for health equality and beyond that. In addition, we work to regional NHSE priorities. At present these priorities lie mostly within post-COVID recovery. We support our NIHR ARC with the collective skills of our staff and with spread and adoption of the research findings.
---
Job purpose
We are currently seeking to strengthen our Executive Management Group by appointing outstanding clinical / care leader(s) to join us.
The Medical Director contributes to the leadership, strategic direction, performance management and governance of the AHSN and shares corporate responsibility for ensuring the AHSN achieves its strategic objectives and fulfills the condition of its licence from its commissioners.
They are responsible for clinical leadership and oversight across our portfolio of work and focused on the adoption and spread of innovation, to improve health equity.
The post holder(s) work in collaboration with the AHSN's executive and senior management teams to inform and influence our work. They lead our support to build the capability of local health and care systems and build strategic relationships with clinical stakeholders at a local, regional and national level.
---
General responsibilities
The post holder(s) will:
Be a member of the KSS AHSN Executive Management Group * and provide visible, dynamic and effective clinical/ professional leadership, direction and oversight, both internally and externally, working closely with the CEO and other members of the executive and senior management teams.
Be a full voting member of the Board of Directors and deputy to the CEO *.
Provide support for the executive directors in the ongoing management of the AHSN.
Contribute to the AHSN's strategic development.
Take on a specific leadership role for major projects, including networking and relationship management with our ICSs and other stakeholder organisations.
Support the executive directors in recruiting, managing and developing other members of the team.
Engage and collaborate with senior clinical leadership across the wider AHSN Network (of 15 AHSNs) and to that end, provide support on areas of work which KSS is leading upon, on behalf of the Network.
Promote the vision and values of the KSS AHSN.
Ensure effective communications within and between teams, be involved in and participate in meetings, team briefings, development days, corporate events etc.
Engage with the Chief Executive Officer in regular appraisals and performance reviews against agreed objectives. To be responsible for actively identifying own development needs and committing to a personal development plan based on continuous learning consistent with the requirements of Medical Revalidation.
* if job-share arrangement is in place, this only applies to the role holder with executive responsibilities.
---
Specific internal responsibilities
Provide senior clinical / professional leadership for the AHSN.
Provide expert advice to the CEO and Board
Provide Clinical / professional leadership and support for wealth creation (within the OLS brief, and also for a sustainable, dynamic AHSN). Provide a clinical overview of all themes and projects within the AHSN, supporting the programme delivery leads within each of their respective clinical themes
Provide clinical support and mentorship to our clinical directors
Provide clinical leadership to cross cutting programmes notably the Health Tech Accelerator, Information and Technology, and Communications teams by working in collaboration with senior colleagues to incorporate clinical expertise and language into the design, development and implementation of our work.
Act as a champion for patients, carers and the public, ensuring that their interests are meaningfully incorporated in the development of all business within the AHSN.
Keep up to date with changes to national and local healthcare arrangements in order to advise the AHSN on new potential opportunities and/or challenges in the delivery of our portfolio.
Identify and exploit linkages and (clinical) synergies between the diverse programmes and projects being conducted by our teams and foster close working between all internal teams.
---
Specific external responsibilities
Create, maintain and influence relationships with clinical, operational, local authority, HEI and industry stakeholders at a local, regional and national level. This will include working with executive colleagues to build relationships with key stakeholders from our Regional Clinical Networks, ICSs, Primary Care Networks, health & care provider organisations, NIHR Clinical Research Network, NIHR Applied Research Collaborative, universities and commercial partners.
Engage effectively with other NHS and local authority/ third sector organisations, particularly clinicians, to maximise reach, impact and delivery of the AHSN's senior programme management team.
Engage with the local clinical community to provide ongoing clinical leadership and support for all AHSN and Unity Insights' evaluation and analysis functions.
Lead the development of our clinical associate network to provide high quality clinical engagement, advice and leadership across all our work.
Key clinical point of contact with NHSE Clinical Networks.
Key clinical point of contact with the Southeast Clinical Senate.
Key point of contact for clinical professional bodies (e.g. Royal Colleges etc.).
Contribute to national AHSN initiatives, in particular to develop and share best practice.
Promote KSS AHSN activity throughout the Network area and represent the AHSN at local, regional and national meetings.
Provide line management of clinicians seconded or delivering services to the AHSN, ensuring effective use of resources.
---
Person specification: Clinical / Medical Director


Education, qualifications & training
Essential criteria:

Qualified professional registration (e.g. medical, nursing, AHP, social care).
Evidence of continuous professional development; record of CPD shows strong self-development ethos and learning from a broad range of interests.
Desirable criteria:
Membership of the applicable Royal College
Board level experience / previous executive role
QI, managerial or leadership qualification.
Skills, knowledge & experience

Essential criteria:
Significant experience of a clinical/local authority leadership role
Credible and well-respected leader
Experience of undertaking significant improvement work
Excellent clinical knowledge underpinning evidence-based decision making
Comprehensive understanding of medical audit, medical education, clinical quality, ethics and medical competence issues, and national / local healthcare priorities

Extensive knowledge of clinical governance and good systems of medical management such as job planning, revalidation and appraisal
An understanding of the key NHS policies shaping both national and local priorities
A good understanding of how to use data to improve quality and efficiency
Evidence of cross-professional working.
Desirable criteria:
Experience of working across system boundaries, e.g. in leadership role(s) or within change programme(s)
Experience of service innovation and development
Knowledge of clinical improvement and change methodologies, with experience applying them across a range of clinical areas.
Skills & abilities:

Essential criteria:
Strong influencing and negotiating skills
A high level of interpersonal, communication and organisation skills
Ability to contribute to the development, promotion and implementation of improved systems of patient care
Decisive leader, capable and committed to translating policy and analysis into practical actions
Ability to communicate complex/controversial information positively with stakeholders and the media
Ability to influence and build trusted relationships with clinical and operational stakeholders of all levels
Creative thinker able to think conceptually, laterally and with innovation to achieve outcomes
Highly credible and exemplar advocate for clinical engagement
Ability to initiate and lead development and implementation of strategy and policy
Ability to plan and deliver complex objectives to deadline
Strong influencing skills, especially when handling difficult and contentious issues
Ability to lead, motivate and hold themselves and others to account
Ability to develop strong working relationships with clinical leaders.
Personal style & behaviours:
Essential criteria:
Passionate about improving health and care systems and engaged by our long-term ambition to improve health and care equity
Displays clear judgement, independence of thought and presents him/herself as a good role model
Builds trust and works collaboratively to bring people together and harness a diverse range of expertise and experiences. 
Constructively challenges current practice Communicates clear purpose and direction 
Takes a visible lead 
Helps others to develop themselves 
Influential leader with flair and energy
Learning mind-set – a track record working on complex issues, embedding learning into practice and generating insight to inform approaches.
Physical and other requirements 
Essential criteria:
Ability to travel, in particular, extensively across Kent, Surrey and Sussex
Ability to manage part-time working hours flexibly to meet the demands of the role.
Desirable criteria:
Possesses a current driving licence and access to a car.
---
Department

Executive Management Group

Locations

Gatwick, Aylesford, Brighton, Guildford

Remote status

Hybrid Remote

Yearly salary

100000 GBP

Employment type

Contract
KSS AHSN employee benefits
Competitive salary

With full-time hours of work at 37.5 hrs per week (excluding lunch).

Generous holiday allowance

Our staff receive 33 days annual leave per year, pro rata, rising to 34 days after two-years service and 35 days after five-years service. In addition to that, you'll get to take the regular UK Bank Holidays.

If you happen to be a part-time worker you will receive an additional annual leave allowance for any Bank Holidays, which may fall on your regular non-working day too.

Hybrid and flexible working

KSS AHSN staff work on a hybrid basis. Our primary place of work is in Crawley/Gatwick and we have further satellite office space available in Guildford and Brighton.

Maintaining a good work/life balance is an important value here at KSS AHSN - we offer flexible working and flexible hours for our staff.

Health and Well-being

We are committed to the well-being of our staff - we listen to their views and seek feedback on how we are doing via an annual staff satisfaction survey. We offer staff and their immediate family members with access to our fantastic Employee Assistance Programme (EAP). We also run regular workshops, aimed at helping our staff maintain a good sense of well-being.

Team Days

We run three face-to-face Team Days per year - usually in or around the Gatwick area. These are a mixture of knowledge-sharing, corporate updates and some fun too, of course.

Salary sacrifice scheme - private pension schemes

The company currently offers a tax- efficient salary sacrifice scheme with any registered pension scheme, as specified by the employee.

Workplace pension scheme

A workplace pension scheme is also offered to our staff and if you meet the criteria, you will be automatically enrolled into the KSS AHSN pension scheme when you join the organisation, at month 1

Health insurance - coming soon!

We are in the process of introducing health insurance for our staff, which is likely to be a lump sum amount paid to a member of staff's next of kin, should the unthinkable happen. Furthermore, we have enhanced our sickness pay policy, which is aimed at providing further comfort to our staff, during what remain to be unsettling times.

Season ticket loan

For those who may still require a season ticket loan for commuting purposes, we've got that covered too.
Our values and behaviours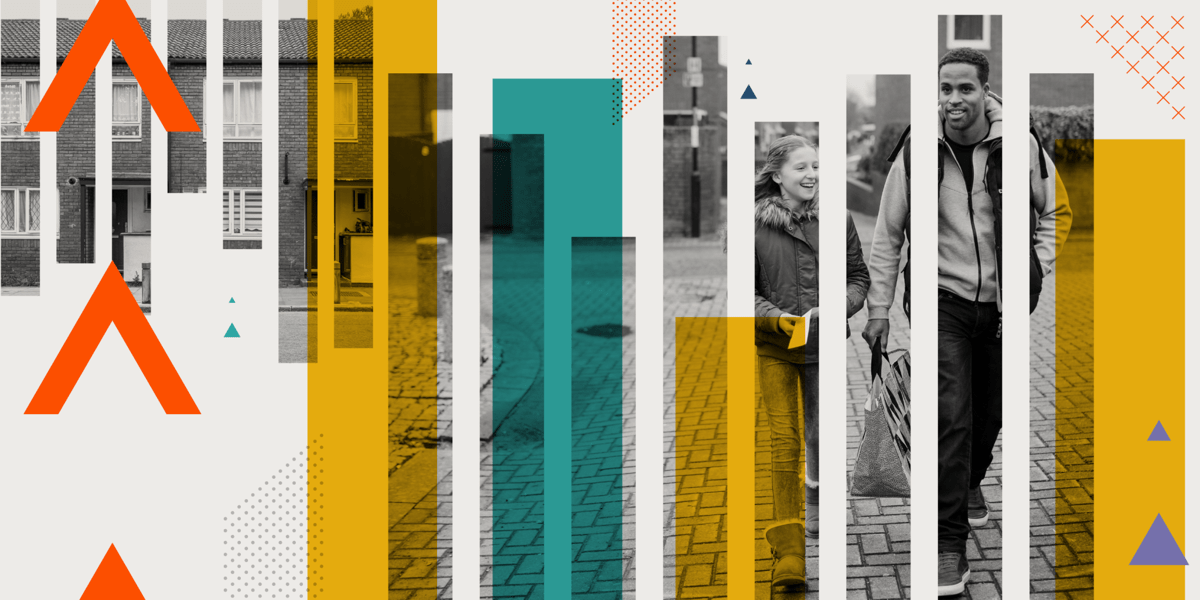 KSS AHSN has developed a clear vision for the direction of the company. A set of values and behaviours have also been developed and agreed to underpin this vision. Our values and behaviours framework can be found below. Applicants and employees will be expected to demonstrate an understanding of and commitment to these values and behaviours, which will be assessed through the recruitment, selection and appraisal processes.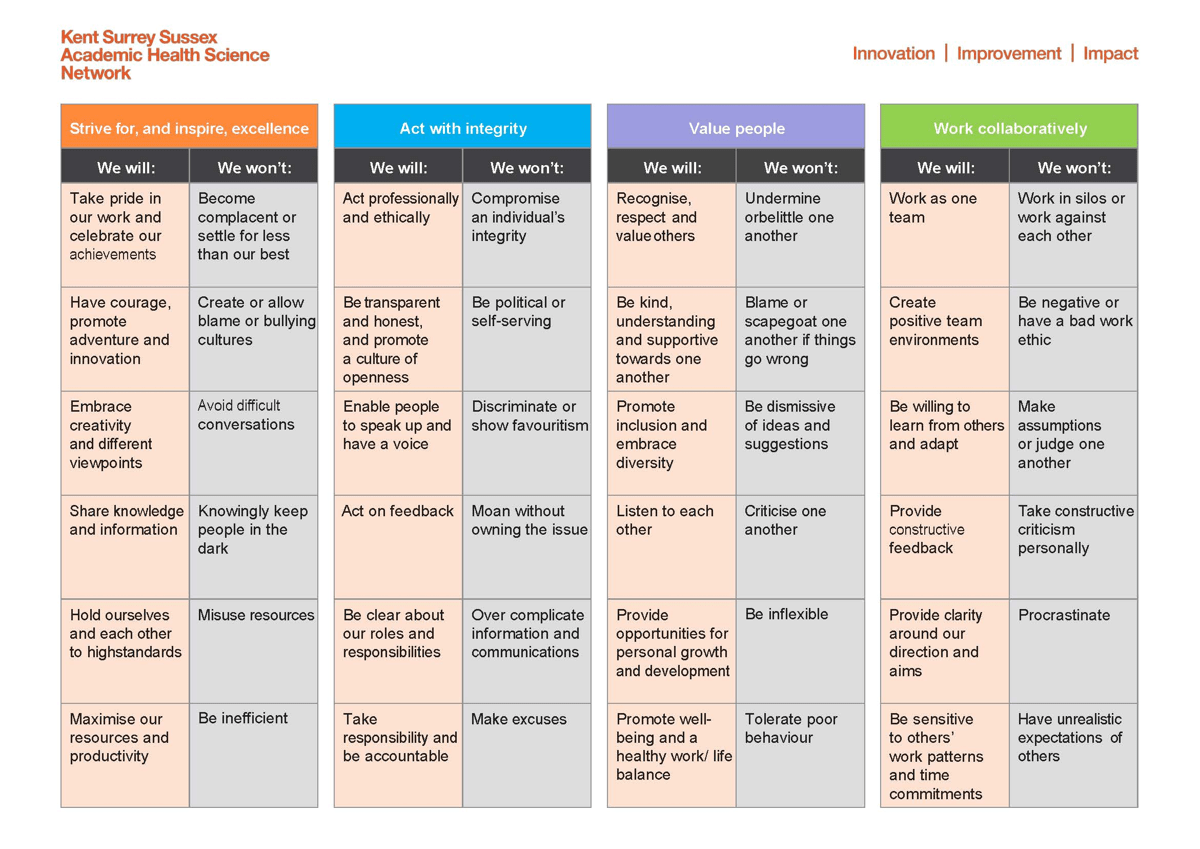 About Kent Surrey Sussex AHSN Ltd (KSS AHSN)
Our work at Kent Surrey Sussex AHSN (KSS AHSN) is all about "transforming lives through innovation". We aim to improve the health and wellbeing of all citizens within our communities and contribute to a vibrant local economy.
KSS AHSN is one of 15 AHSNs set up by NHS England in 2013 and relicensed from April 2018, to operate as the key innovation arm of the NHS. We connect and support academics, NHS, industry and others to bring fresh energy to old problems, inspired thinking to new ones and to adopt innovative practice at scale.
Executive Management Group
·
Multiple locations
·
Hybrid Remote
Clinical / Medical Director
We are currently seeking to strengthen our Executive Management Group by appointing outstanding clinical / care leader(s) to join us at KSS AHSN. Scroll down to view the full Job Description.
Loading application form
Already working at Kent Surrey Sussex AHSN Ltd (KSS AHSN)?
Let's recruit together and find your next colleague.